The event is now over—thanks to everyone who participated! Supporting material is available from the program page; video recordings of the talks will be available soon.

The First Workshop on Reproducible Software Environments for Research and High-Performance Computing took place in Montpellier, France, November 8–10, 2023.
In the spirit of the research session of the Ten Years of Guix event and the earlier French-speaking Workshop on Reproducible Software Environments, this event will gather scientists and high-performance computing (HPC) practitioners—system administrators, engineers, and researchers—to share their experience building robust computational experiments with Guix and related tools. Meet the speakers.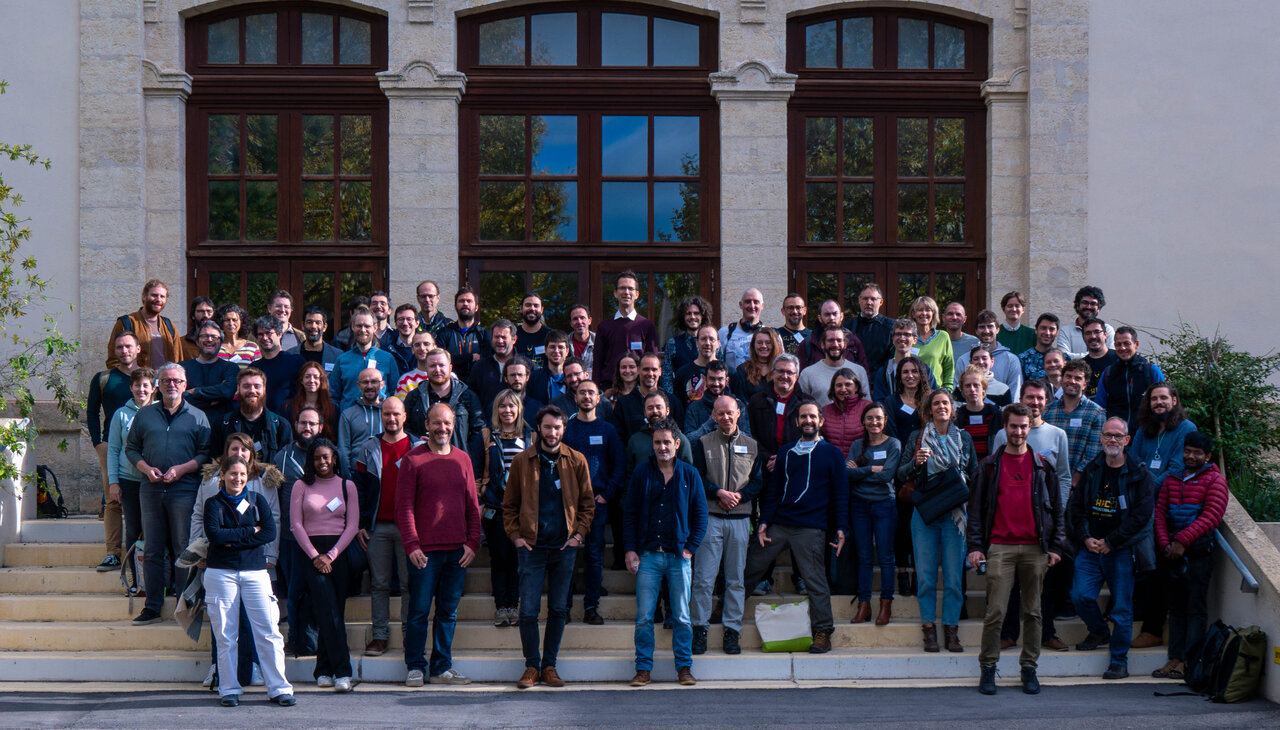 Program
The program spans three days, from Wednesday afternoon to Friday noon. Talks will be live-streamed.
Wednesday: Software reproducibility
Wednesday afternoon introduces reproducible software deployment with Guix as a foundation for reproducible research workflows.
Thursday: Introductory tutorials & experience reports
Thursday morning will feature tutorials about Guix and related development tools by great experienced people. In the afternoon, research software engineers, system administrators, and scientists will share their experience with Guix in HPC and research.
Friday: More tutorials!
Friday morning will conclude the events with tutorials to get you up to speed with Guix—from installation to packaging and cluster administration.
Registration
Attendance is free—as in "freedom" and as in "gratis"—but we kindly ask you to register so we can arrange tutorials and catering.
Code of Conduct
This event is subject to the Code of Conduct of the Guix project. Please be sure to read it beforehand.
If you witness violations of the code of conduct during the event, please get in touch with the organizers or email contact-guixhpc-days@services.cnrs.fr, a private email alias that reaches the organizers.
Health and Safety
Participants will not be required to wear a face mask, but face masks and hand sanitizer will be available at the venue. We encourage participants to respect each other's health by following common recommendations in particular with respect to COVID-19: getting tested when symptoms appear, not coming to the venue when tested positive, wearing a face mask when in doubt, and so on.
Program Committee
The Program Committee is composed of the following people:
Céline Acary-Robert (Université Grenoble-Alpes, GRICAD)
Pierre-Antoine Bouttier (CNRS, GRICAD)
Ludovic Courtès (Inria)
Alexandre Dehne-Garcia (INRAe)
Simon Tournier (Université Paris-Cité)
Please email contact-guixhpc-days@services.cnrs.fr for inquiries.